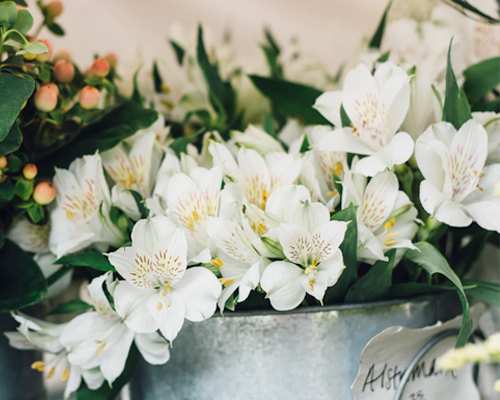 ROYAL WEDDING FLOWERS
The internet is awash with excitement about the Royal Wedding! 
Philippa Craddock
Royal Wedding florist Philippa Craddock has revealed some inspirations for the floral displays at the wedding. Details on the Royal website tell us that designs will reflect the Windsor Castle landscape to bring a taste of the outdoors into the chapel. The Royal Parks have also supplied over 150 plants grown in their super nurseries as part of a collective effort to use sustainable, locally sourced plants that bloom naturally in May.


The Royal Wedding Bouquet
At Zing Flowers we're keen to do our bit to celebrate the occasion, so we've launched our own Royal Wedding Bouquet! This lavish arrangement features white avalanche roses and stocks and is specially designed with the royal wedding in mind. It will make the perfect gift for any fan of the royal family and will be a beautiful addition to your royal wedding celebrations.