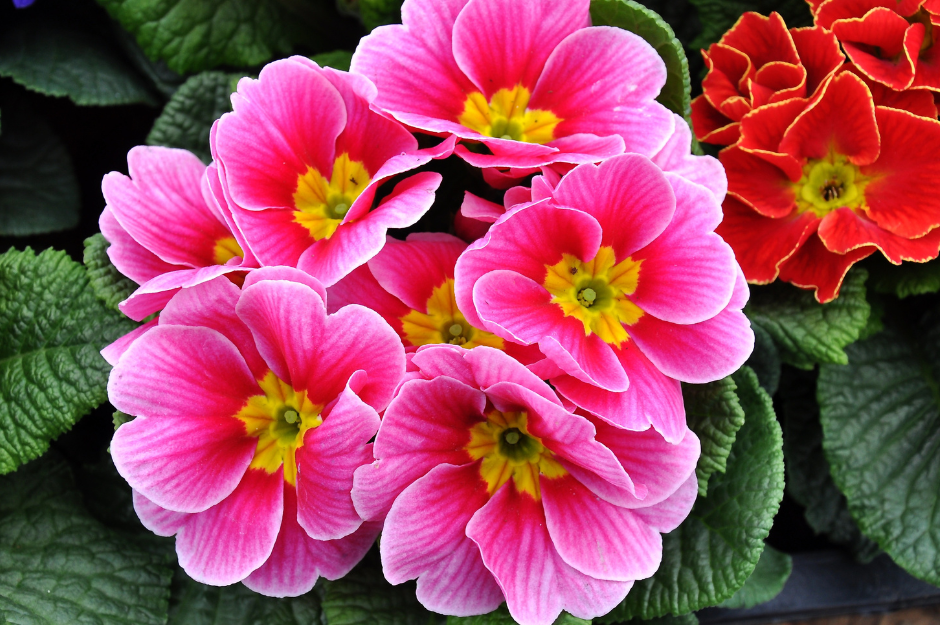 February's birth flowers: violets and primroses
Finally, after the 86-day month that is January, it's finally February.
While it might be easy to assume that this month's birthflower would be the classic flower of romance, the rose, February has two unexpected blooms for people born in this month.
The first of the two is the garden favourite perennial, the primrose. With their rosettes of flowers with tongue-shaped petals and rich colour varieties, primroses are popular late-winter flowers for gardeners starved of colour from bleak winters. Interestingly, these different colour schemes have different meanings, according to the Victorian language of flowers. 
Broadly, Primulas symbolise confidence, contentment, early youth and frivolity. Not to mention feminine energy, obsessive love, pride of riches, satisfaction and pleasure. Both crimson and lilac primrose blooms signify confidence, while red infer unsolicited recognition and merit. For the misunderstood clever clogs, rose-coloured flowers hold the meaning of 'neglected genius'.
An avid gardener with a love of the fantastical should grow red and blue primula vulgaris (cowslip primrose) in a shady and moist spot, as according to lore this colour combination will attract fairies, and protect the garden from adversities.
February's other birthflower is the violet, AKA the pansy. Another popular plant for the garden, pansies represent affection, artistic ability, fidelity and honesty. In some cultures and civilisations, it was also believed Violas had the power to calm tempers, induce sleep or encourage psychic sensitivity.